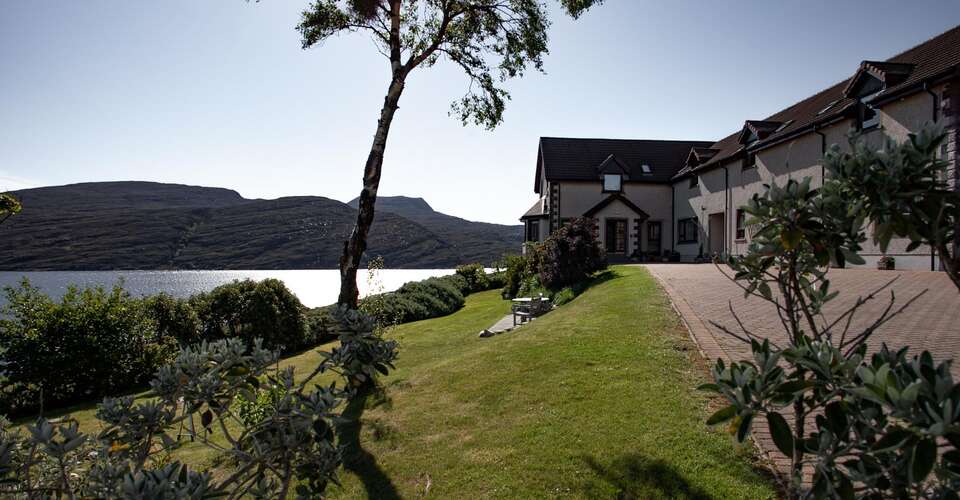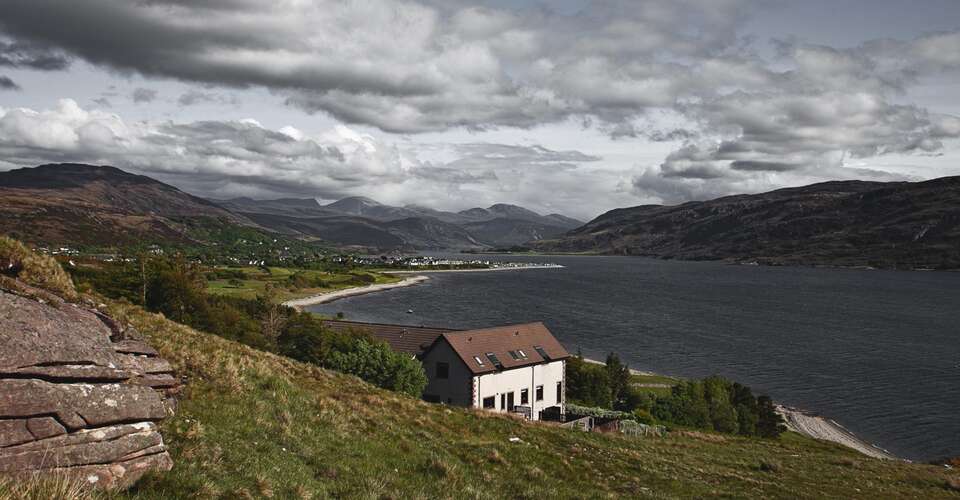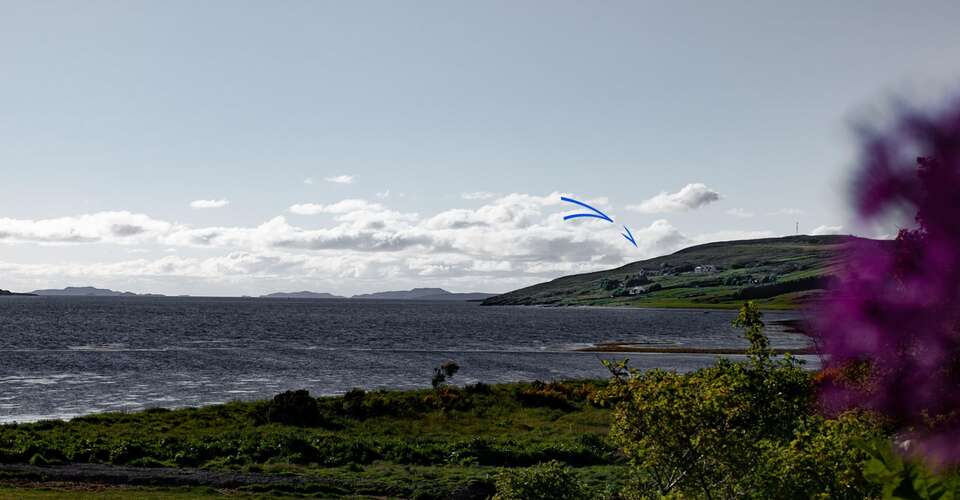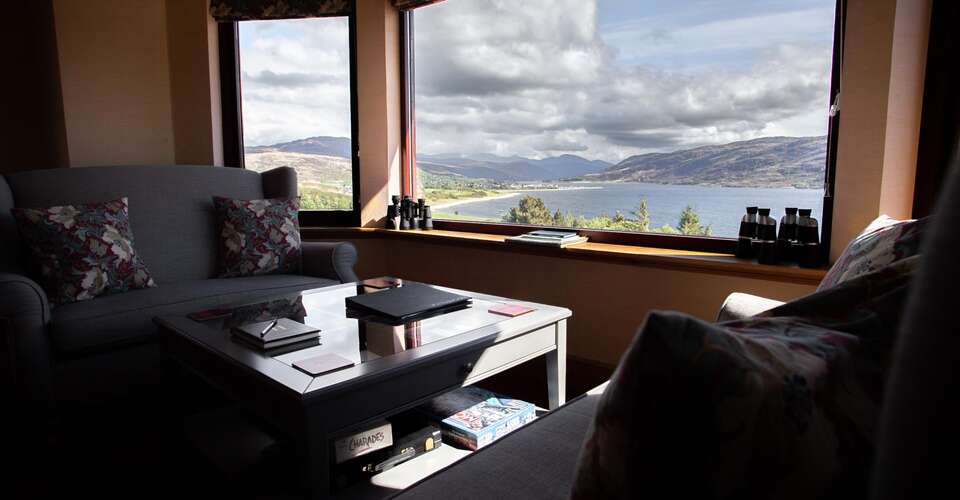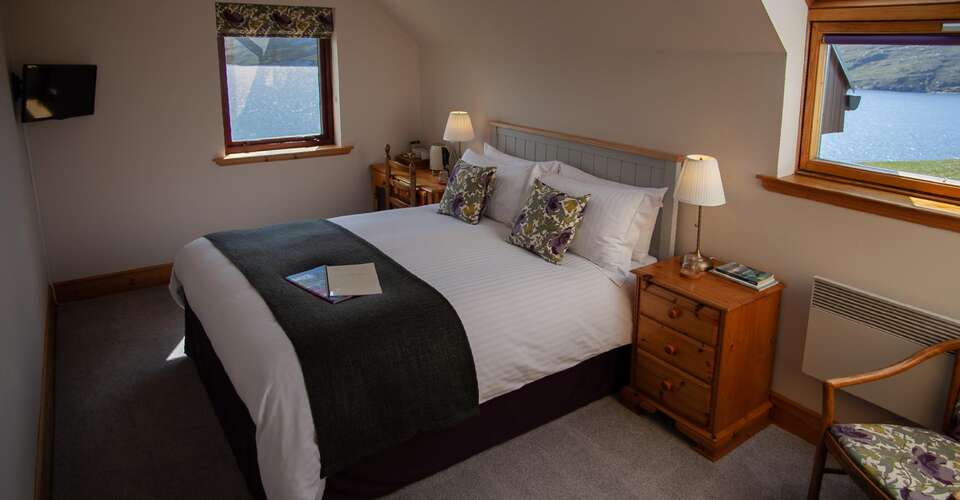 Guest House in Ullapool
Neil and Aidan welcome you to Ardvreck House; a comfortable and friendly place to stay whilst visiting the North West Highlands.
Situated roughly one and a half miles North of the fishing village of Ullapool in the North West Highlands, following along the route of the NC500;Ardvreck House enjoys spectacular views of Loch Broom, Ullapool and the surrounding mountains from a secluded location on the hillside;the perfect base for relaxing after exploring all that the local area has to offer. A short drive or a stunning walk along the beach will take you in to the village where several good eating places can be found as well as local tourist attractions and the ferry port which will take you twice daily to Stornoway.
Ullapool itself was founded in 1788 as a Herring Port by the British Fisheries Society;the harbour is still a bustling place today. Fishing boats, sailing boats, ferries and even the occasional cruise ship come and go.
We hope that you enjoy your stay with us here at Ardvreck House.
---
Location
Our Facilities
Credit card
Free parking
Parking facilities
Golf Course Nearby
Family rooms
Lakeside
Internet services
Wifi
Country retreat
More Info »
---
"Ardvreck House is just a couple of minutes drive from Ullapool, well signposted and with ample parking. Welcome was friendly and efficient. Room was spacious with ample storage for cases, boots, coats etc, was clean and tidy with a desk and chair and a comfortable bed. En suite was a good size with plenty of storage for toiletries etc. and the shower had a strong flow of hot water. There were plenty of options for breakfast and the very well cooked full Scottish sets you up for the day. There is a lounge area adjacent to the dining room where you can sit and finish your coffee and take in the stunning views. Would gladly recommend this B&B."
"What a superb location right on the loch. Lovely room, huge comfy bed, nice toiletries to use, breakfast was scrummy and a lot of it. Huge bay window in the lounge area, where we sat on the sofas to watch for porpoises sadly this time didn't see any. Aidan was lovely, chatty and friendly . Wouldn't hesitate to stay here again. "